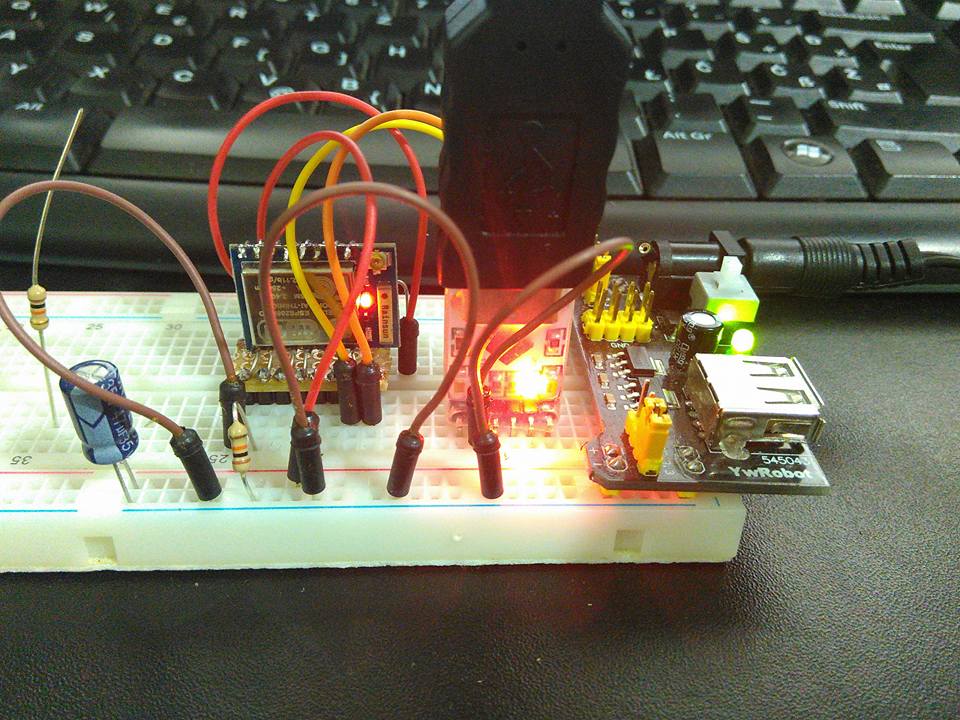 Možda ja nisam naleteo na pravi, ali većina tutorijala za flashovanje nodemcu na esp8266 mi deluju komplikovani. A u suštini to su par linija u shellu.
Šema povezivanja: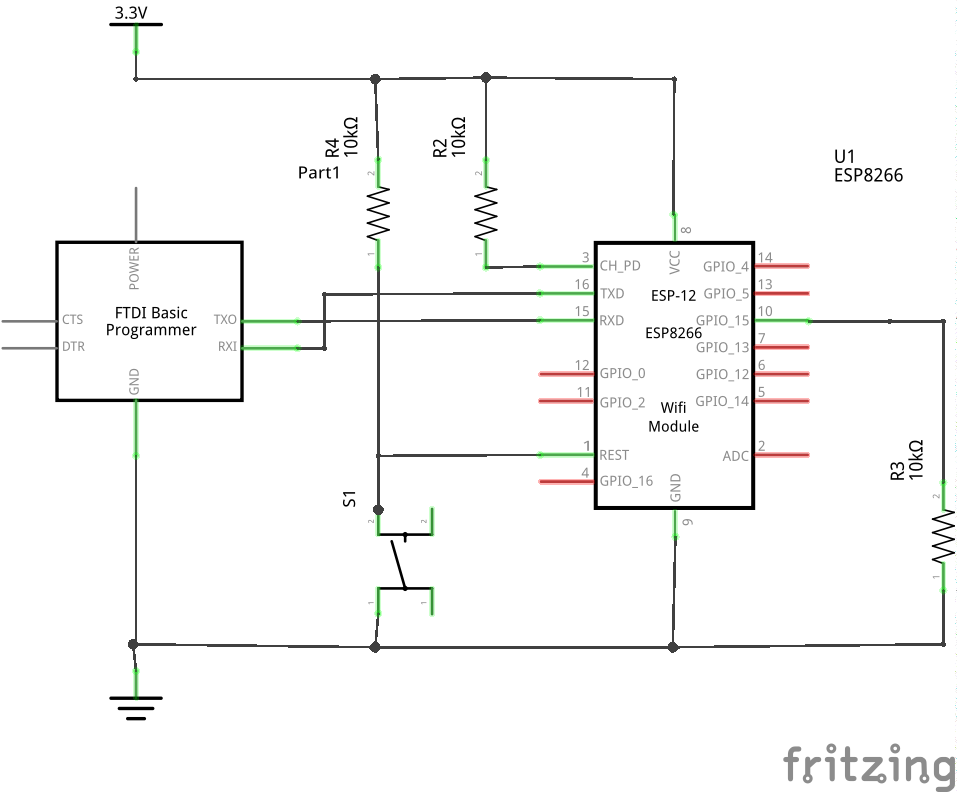 Potrebni alati:
Skidanje potrebnih fajlova:

wget https://raw.githubusercontent.com/themadinventor/esptool/master/esptool.py
wget https://github.com/nodemcu/nodemcu-firmware/releases/download/0.9.6-dev_20150704/nodemcu_integer_0.9.6-dev_20150704.bin

I flashovanje. Esp treba da je u flashing modu (spojimo gpio0 na gnd – tasterom na šemi) i potom uključiti napajanje.

python2 esptool.py --port /dev/ttyUSB0 write_flash 0x00000 nodemcu_integer_0.9.6-dev_20150704.bin

I to je to. Za početno ekperimentisanje koristim esplorer, ali planiram da predjem na editor, makefile i nekoliko scripti.