Ovih dana se spominje restoran u Beogradu (Appetite) u kojem se račun može platiti u Bitcoinima, pa se setih da ja imam negde bitcoin novčanik.
Pre par godina kad sam imao ideju da se malo zanimam kopanjem bitcoina, malo sam testirao kako to funkcionishe i tada, sakupio neku beznačajnu svotu coina. Od čeka sam deo prebacio u novčanik, a deo je nesta sa poolom preko koga sam testirao kopanje. Tada je to bila neka beznačajna suma, bez ideje da se cimam kako to da kornvertujem u prave pare ili da ih nekako iskoristim… A pošto sad postoji restoran, ponadah se da možda odem na neku kaficu, onako malo zbog geeky osećaja

Skinem novu verziju Bitcoin-Qt novčanika, i skontam da imam tačno 1.5BTC, što po današnjem kursu je oko 1200USD

Nešto što je pre dve godine bilo sića koja je zaostala tamo negde se u medjuvremenu protvorilo u malo više od nečeg za platiti kafu

))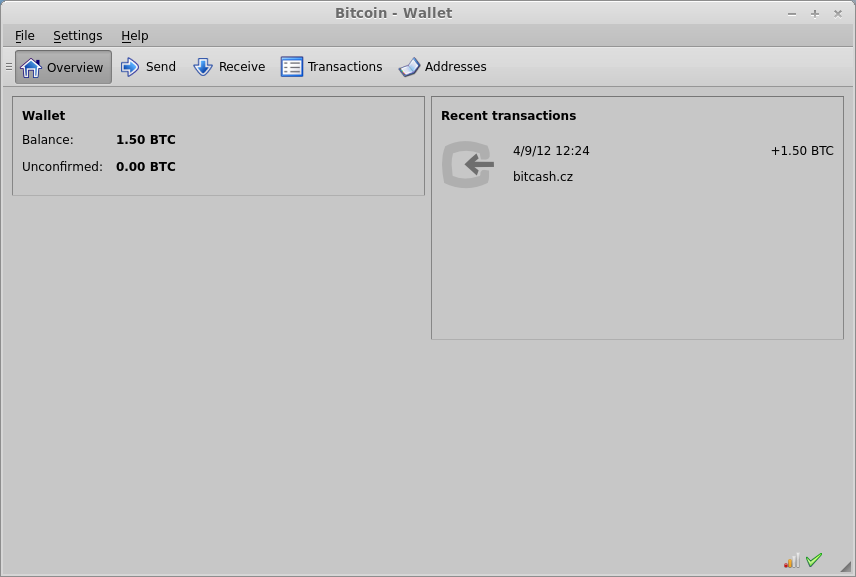 Naravno ostaje pitanje, šta uraditi sa time, ostaviti da čekaju neka nova vremena ili možda konvertovati i potrošiti na nešto?